Roofers in Whitmore Park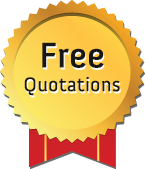 For an all round, trustworthy roofing service in Whitmore Park, look no further than us. We are a team of highly trained roofers who can guarantee a first class and efficient service from the initial free consultation to the completion of the work.
We're rightly proud of the positive customer feedback that we've received - your indication that we offer a high level of customer satisfaction. All properties are left clean and tidy, and no roof job is too small.
A range of services to suit all budgets and roofs
Roof repairs - from simple repairs to more complex roofing jobs, get in touch with us
Chimney repair - keep your chimney safe with regular maintenance by experienced and skilled roofers
Guttering - we offer a range of gutters and down-pipes including low maintenance UPVC
Alll types of roofs installed and repaired - felt, slate, tile and GRP fibreglass
Velux windows - bring the light indoors with stylish Velux windows. Window repairs also carried out.
Fascias and soffits - look after your property and keep it looking smart with top class affordable products
A professional and adaptable service
All services are guaranteed, priced competitively, and carried out by highly trained and competent roofers. From a crumbling chimney to deteriorating gutters, we can adapt to all your roofing concerns. The materials we offer are of a high quality and are designed to protect your home for many years to come.
If you require a minor repair or a complete re-roof, call us. We will help you choose the right roofing solution for your particular property and budget.
Whatever your roofing needs in Whitmore Park, call your local roofers today on 0247 776 7205 for a free, no obligation quote.