A trustworthy flat roof service in Coventry
For a flat roof you can trust, you need a flat roof specialist you can trust. We are local, highly-trained specialists who enjoy a well-deserved reputation in the area for being honest and trustworthy, so you can feel confident your property is in safe hands.
High quality materials and a professional service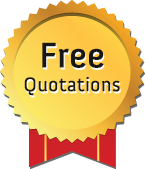 We have sourced the best products available to make certain your flat roof stays in top class condition and looks good for many years to come. We are skilled fitters with a wealth of experience in constructing these types of roofs.
We are well known in and around the Coventry area for the quality, fit and finish of our work as well as for our exceptionally professional service.
Here's more reasons to choose us
All requirements catered for - from simple flat roof repairs to a full scale re-roof
A range of products - quality materials which look good and give long-lasting performance
Affordable and competitive prices - excellent prices to suit all budgets
Skilled and experienced roofers - local experts who can adapt to a variety of concerns
Customer satisfaction guaranteed - we are rated highly for our commitment to customer service
Keen prices and complete peace of mind
Whether you need a simple repair job or a completely new roof, we are on hand to help and advise. We can help you choose the best products for your specific requirements and budget. We are the Coventry specialists in all areas of flat roof maintenance, giving you the peace of mind that whatever damage your roof has incurred, we can put it right at a price that is right too.
For a free, no obligation quote, call today on 0247 776 7205.