Gutter repairs and guttering in Coventry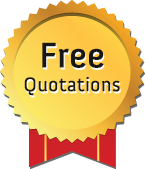 Guttering can often be an after thought in the business of roof maintenance, yet it is vital for keeping your home protected from the elements. We offer neat and affordable gutters which not only complement the look of your property but also ensure excess rain water is kept away.
Remember - a home without well-maintained gutters is left vulnerable to rain penetration, leading to further problems and expense down the line. Don't leave it until it's too late!
Call the gutter experts
Gutters which drip or leak are less efficient than they should be, resulting in long-term problems. As local guttering experts with a reputation in Coventry for being dependable and well-priced, we can restore all gutters to maximum efficiency.
Not only that, we offer a vast array of products in a choice of different styles and colours, as well as in low maintenance UPVC - all superbly fitted to stay in place whilst making sure your property remains dry.
A winning formula from your local guttering team
Expert and experienced fitters - we carry out work efficiently and to a high specification
Top of the range gutters and guttering accessories - a choice of products for every home
Competitive prices - fair and honest prices for first class materials and a professional service
Excellent customer service - we help customers make the right choice for their home
Local to the Coventry area - we pride ourselves on a wealth of local experience and knowledge
Along with guttering, we also fit a range of down-pipes. As with all the products we use, down-pipes are competitively priced, are offered in different styles to match different properties and are guaranteed to stand guard against the elements for many years to come.
For an efficient service at a great price and to book a free, no obligation quote, call us today on 0247 776 7205.