First class Velux windows in Coventry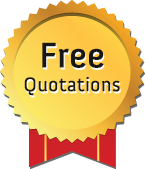 If you are seeking to install a Velux window in your property, call the Coventry experts today for a first class service at a great price. We are experienced and skilled in fitting a wide range of Velux windows to suit both flat and pitched roofs.
We are also able to advise on the best choice of product for your home -, ensuring quality, style and value for money.
Why choose us to fit your Velux window?
Experienced and highly skilled skylight fitters - we are experts in fitting all types of Velux windows
A wide selection of quality roof windows to suit all applications - both flat and pitched roofs catered for
All repairs undertaken to existing roof windows, regardless of size of job - call us to discuss specific concerns
Competitive prices to suit all budgets - whatever the budget, we guarantee a great product to match
Track record of excellent customer satisfaction - we enjoy a high level of customer confidence in our services
If you want to brighten up your loft space or simply add light to a dark area of your home, choosing the right windows for your roof is vital.
We believe our expertise and knowledge - built up over many years in the trade - can help you make the right choice for your property. The windows we fit are of premium quality - designed for optimum style and efficiency.
Reliable and professional service
We want to make sure your Velux window is fitted as efficiently as possible, causing minimum disruption. We are known in Coventry for offering a reliable and professional service you can trust. All Velux windows installed and maintained by us are guaranteed.
Contact us on 0247 776 7205 to book a free consultation and quote.