Coventry experts in every type of roof repair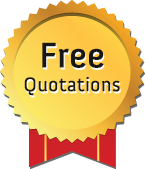 We are experienced in all types of roof repair, regardless of size, shape or style of roof. From a missing ridge tile to a tear in a felt covering, you can rely on us to get your property back to its best - and at the best price too. If roof problems, whatever the size, are neglected, it is only a matter of time before the weather takes its toll and causes serious and expensive damage. With just one phone call, we can be on hand to maintain your roof, putting paid to any potential problems.
An efficient service
When a roof is in need of repair, an efficient and reliable service is essential. As we are local to the Coventry area, we can address all problems quickly and efficiently. We will come to your home to assess the damage as well as providing you with a fair quotation for the cost of repairs.
Why choose us?
Top quality maintenance for all roofs - we can adapt to all types of roof repair
Efficient and skilled roofers - we are competent tradesmen, experienced in a range of maintenance issues
Honest and fair prices - we price all repairs fairly and competitively
Customer satisfaction rated first class - we are recommended for providing a reliable service
First-rate products - guaranteed to give long-lasting performance as well as improving the look of your home
If the customer is not satisfied, then neither are we. We constantly strive to provide an incomparable level of service in Coventry. Be assured that every repair is carried out to the highest standard by proficient fitters with the minimum disruption to your home.
Call us today on 0247 776 7205 for a free, no obligation quote.