A top quality all round roofing service in Coventry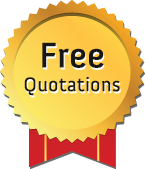 When winter weather plays havoc with your home, make us your go-to roofing specialists in Coventry. We aim to take care of all your requirements; from the replacement of individual tiles to a complete re-roof.
For us, no job is too small and no property too challenging. We pride ourselves on offering a raft of services - expertly carried out by highly-trained and experienced roofers. We offer a wide choice of quality products - ensuring all roofs are catered for, and all budgets.
Why choose us for your roofing needs?
We provide a professional, customer-focused service - please call to discuss specific concerns
We're skilled and experienced roofers - an efficient service carried out by highly trained specialists
Excellent value for money - all products and services priced competitively and fairly
A range of roofing services and quality materials - an excellent all round service catering for all requirements
All our work is fully guaranteed - regardless of the size of the job or the age and style of property
Knowledgeable, local and affordable roofers
We enjoy a well deserved reputation in the Coventry area for being the most versatile specialists around, offering a choice of services at affordable prices. We believe there is no such thing as "one roof fits all". Every style of property is catered for from period properties to new-builds - both commercial and private.
We have a team of adaptable and knowledgeable roofers, who are experienced in the construction and maintenance of both pitched and flat roofs. If you require a small repair or a large scale re-roof, we can adapt to all your roofing concerns.
Roofing materials to suit every roof
We are experts in fitting a range of different roofing materials - all of which are guaranteed to keep your home warm, dry and looking good. Whatever your roof needs, you can call on us.
We can also advise on which type of covering is best suited to your property and budget. A roof crafted and maintained by us is guaranteed to stand the test of time as well as complementing the overall look of your home.
We're your local roofers, so call now on 0247 776 7205 for a free, no obligation quote, and to discuss all your roofing needs.